Accurate Site Assessments
Clean Asset has performed hundreds of site assessments throughout our varied experience base in many states throughout the US. Essentially, all assessments boil down to these four elements:
Site Characterization 
Risk Assessment 
Remedial Assessment 
Hydrogeological Investigations 
Please contact us for your Property Assessment needs.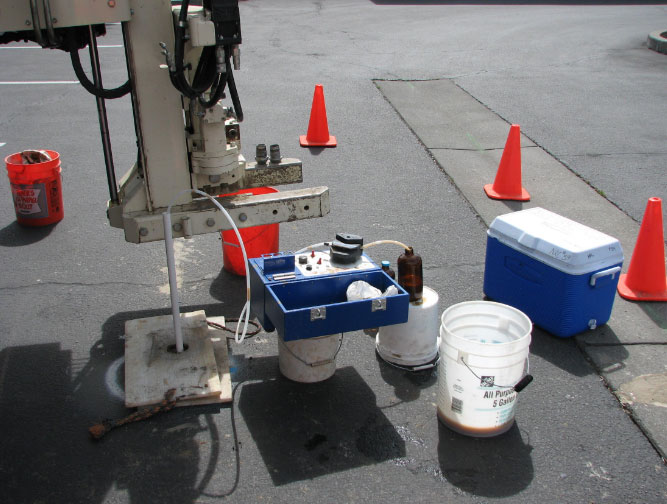 Client Focused – Assets Protected – It's What We Do!
Property Contamination Assessments
Site Characterization to determine the nature and extent of contamination impacts in the environment (air, soil and groundwater). The sampling and monitoring programs we develop will meet all regulatory requirements.
Risk Assessment to determine potentially adverse environmental conditions and contaminants that may pose health and safety concerns.
Remedial Assessment If needed, we provide our clients with a clear set of options that will lead to the most cost effective cleanup plan that meets full regulatory compliance.
Hydrogeological Investigations – Hydrogeologic studies play a key role in most investigations, assessments and remediation projects. Through subsurface investigations, soil and ground-water sampling and aquifer analysis, Clean Asset provides a clear picture of geologic characteristics that influence contaminant fate and transport.
Experience You Can Trust
Clean Asset's history in this field is our strongest with respect to our experience base.  We have many excellent subcontractor relationships that allow us to obtain great pricing on the set of services that we will need to perform the work (ex. drilling and laboratory services).  These relationships serve to sharpen the pencil for cost effective work plans that complete the assessment phase of a project meeting client expectations.
Full Remedial Guidance
Clean Asset has extensive experience in providing consulting services related to the remediation of soil and groundwater, from small soil remediation systems to complex high-capacity multi-level zoned air sparging systems. Our remedial system staff offers a full suite of services including system design, system installation, modifications and upgrades to existing treatment systems, and routine system operation and maintenance services.
We have installed and efficiently managed systems for clients of all types and sizes. Our broad experience and knowledgeable application of available techniques has resulted in a high degree of success in reducing or recovering contaminants to allow our clients to meet or exceed regulatory compliance standards. Contact us for your remediation needs.